Statement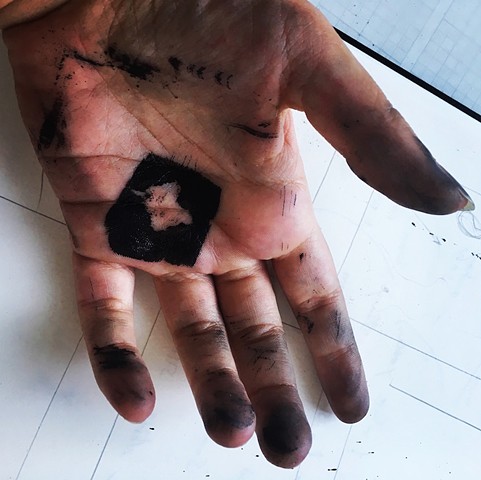 My process is analogue / off grid. It is also often word based and list oriented. I have made a list of what happens in the studio. I can generate a sentence with any word from each 3 sections and it remains true of what I do...
I use - paper, charcoal, pencils, pens, dust, gel medium, ink, movement, wind, thread, wire, collected objects like pine needles or grass or broken glasses, spools, thimbles, wood, fabric, rope, water…
To - organize, build, collect, conceal, arrange, uplift, change, delineate, fill, frame, react to, trace, pile, excavate, define, repeat, gesture…
A(n) / In / On - surface, environment, wall, page, my body.
I am deeply engaged in ideas of abstraction, action, and repetition. I have worked as a weaver most of my life, and through this I tend towards repetition and the multiple; evolving it into an active mark-making. I push into the patience required to allow things to unfold, deteriorate, or expand.
I have been working, writing, and thinking that the mundane actions we take are in fact the highest ritual, the truest religion. I am interested in repetition, and plainness, and the extent to which this ritual can become a prayer of the collective unconscious. We are verbs, then, producing meaning. I ask myself where my meaning is produced and see if there might be a dark, gorgeous, clean, funny, violent, absurd, gentle answer. A human answer.