Statement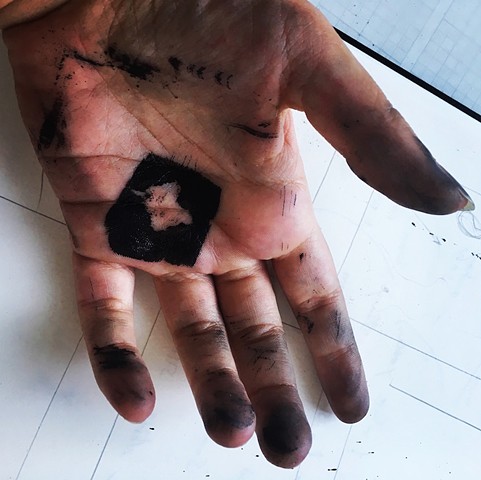 I am propelled by the fragile, quiet moments of us. The vulnerable, the gentle, and the exacting. We gesture into the world through repetition and ritual - small precise utterances of action and creation that say "we are here."
My process is analogue / off grid. It is also often word based and list oriented.
I use - paper, charcoal, pencils, pens, dust, gel medium, ink, movement, wind, thread, wire, collected objects like pine needles or grass or broken glasses, spools, thimbles, wood, fabric, rope, water…
I have worked as a weaver most of my life, and through this I tend towards repetition and the multiple; evolving it into an active mark-making - abstraction, action, lines, layers, and the extent to which ritual can become a prayer of the collective unconscious.