Statement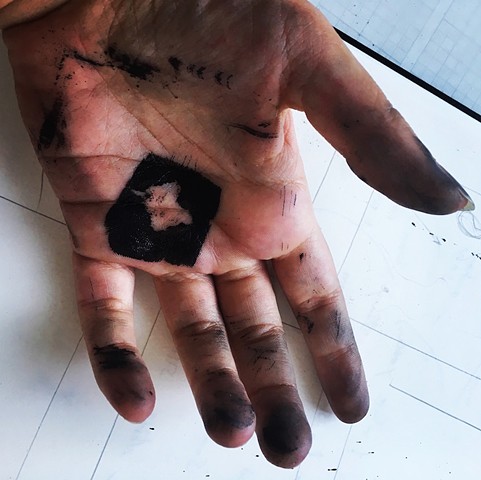 Dance and drawing share a language of gesture and human trace; an immediacy available to these mediums that allows for ideological/methodological exchange. It is my intent when asking questions of drawing and the role of physicality to investigate a sense of time, trace, and material (body) intelligence within the practice. To that end, is it possible to make a drawing as the choreographer of a material performance?
I intend to challenge the notion of time in visual art; or rather the perceived permanency of the form. Using theories of improvisation and choreographic practice, I will find ways of making drawings that perform their own drawing - or post-drawing - over time.
I begin with the following materials: thread, ink, paper, water, charcoal, graphite, chalk, found objects, and gravity. I am interested in how a deeper exploration of this process might open up to other materials. I am interested in drawing with ice, and weight, and air; it is my intention that it move off the traditional ground and into space or onto the body.
I have always been interested in this intersection between forms, as I have been interested in non-narrative, non-representational drawing and the engagement with process and material this practice generates. I am working on research within the fine arts/performance studies arenas, while simultaneously - and as part of the research methodology - completing a body of work that exemplifies the nature of and results distilled from that research.